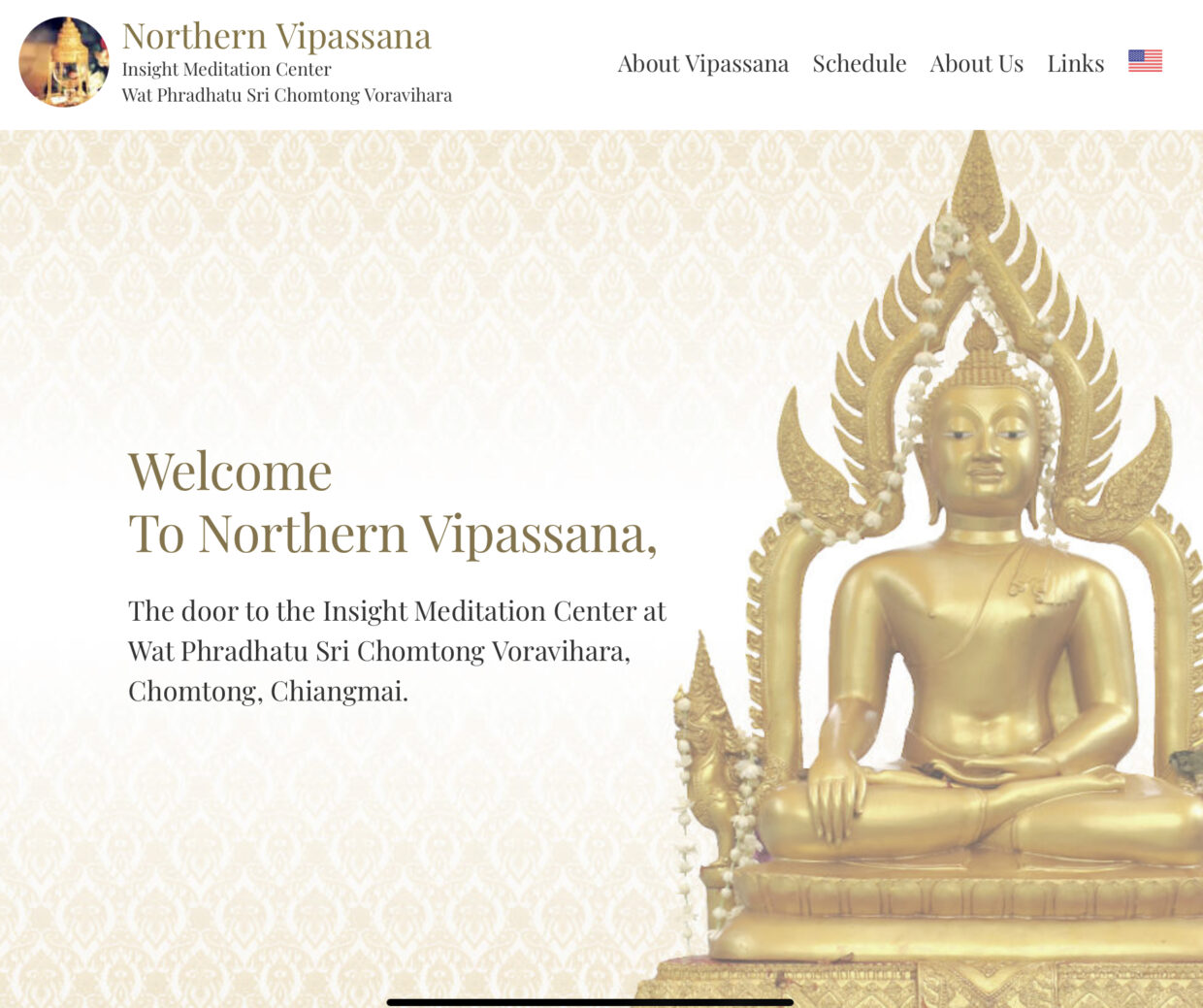 2020 Northern Vipassana Website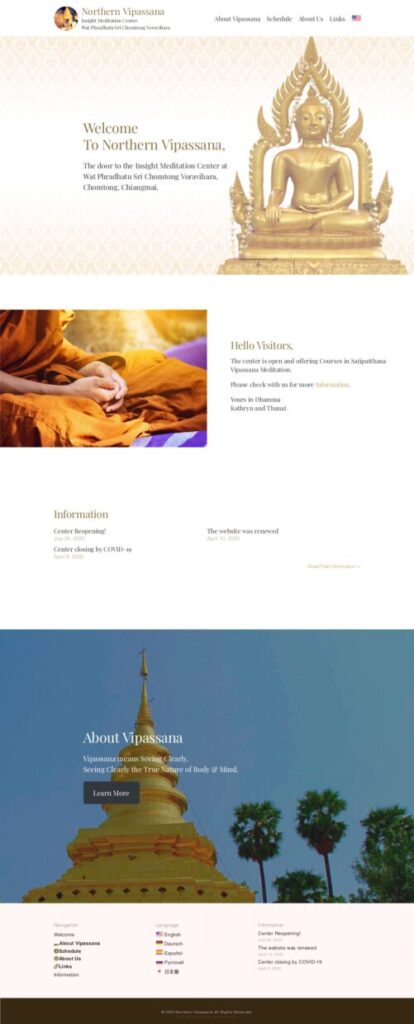 This is full scratch of Northern Vipassana Website. I was stuck on Thailand in 2020. This buddhist temple also international vipassana meditation center teachers were very kind for me. Any airplane ticket was canceled by airline company at that time. And some guesthouse were closing by COVID lockdown. I was in Chaing Mai then, I visited to Wat Chom Thong. Wat Chomtong is 64km South West from Chaing Mai City. I could stay and training before temple closing by that corona boom.
Wat Chom Thong is very famous to holding and keeping Buddha skull in the temple. Also Most Venerable Ajarn Tong Sirimangalo teacher in Thailand.
This is one of sample of my web design works about multi language function including. Translated by native English, Spanish, Dutch and Japanese teachers and students.
Wat Phradhatu Sri Chom Tong Voravihara Ban Luang, Chom Tong, Chiangmai 50160 Thailand.