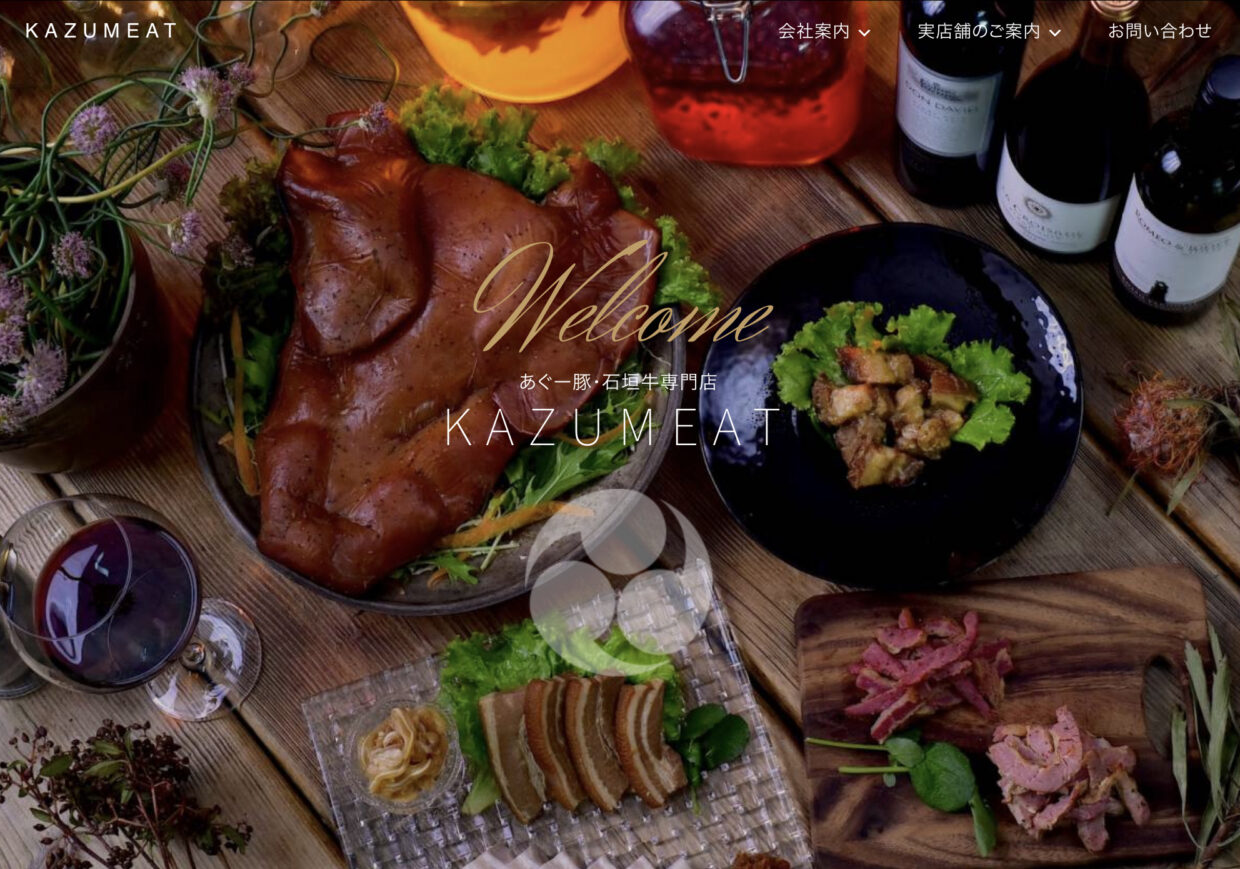 2019 Kazumeat Website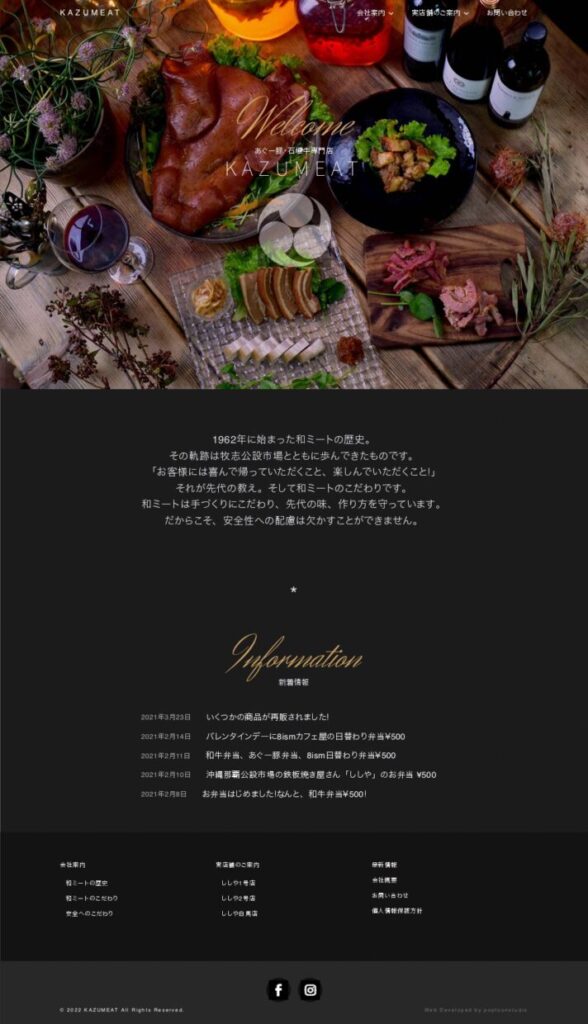 This website created and started in 2019. Kazumeat is meat store in Naha, Okinawa since 1960s.
Kazumeat are special supplying Agu Pork and Ishigaki Beef. They have selling best quality of beefs and porks.
This site supporting…
E-Commerce
Contact Form
Latest information
Blog System
Dark Mode
Responsive Design
Mail Magazine
Payment System
This website made by WordPress. The web template (WordPress Theme) made by myself.
The photo by Punch 2022 All Rights Reserved.